1/1/2007: Happy New Year to All of You.

28/1/2007 : Para sailing @ Hosekote Bangalore (courtesy: Care Adventure).
Five of us friends went for a para sailing adventure in this long weekend to the one organized by Care Adventure(
http://www.careindia.in/
). It was real real fun, flying like a bird 350 feet in the air.

04/02/2007-11/02/2007 : US visit:
Was on an official trip to the US to meet customers and colleagues for my project. Was an hectic schedule planned at a short notice. It was 2 days in Houston, TX and 3 days in Irvine, CA. Luckily I avoided the winter temperature further north.

17/02/2007-18/02/2007 : Pondicherry trip:
Went to Pondicherry to meet Sandipan, my NERIST friend. He was on a training near pondicherry, so meeting in Pondicherry was a natural choice. The plan was so sudden that direct tickets were out. Reached pondy via Chennai. We were welcomed by untimely showers. Sat evening was cloudy, but without rain, allowing us to go around. Pondy has a awesome beach, lots of beautiful French architecture, Aurobindo ashram as well as Matri Mandir. We also tried French cuisines. It was a nice weekend break from work in Bangalore. Back to Bangalore (sitting in cabin, how can we get tickets?) for catching Monday morning bus to office.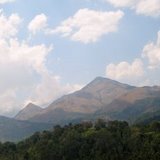 17/03/2007-18/03/2007 : Wayanad trip:
Planned a trip to Wayanad with office colleagues. We were four of them (Me, Jitendra, Nitin & Jayesh ). Started early morning in our Tavera hired. Reached at noon, welcomed by Elephants on the way at the national park. Quickly had lunch to go to our first site - Banasura sagar dam. It was hot, so cooled ourselves with a boat ride. Next spot was Pookat lake. Returned early to hotel to watch India play Bangladesh (shit.. India lost). Started next morning with Appam as breakfast. First stop was Edakkal cave. Nice trek to start the day. Old engraves amazed me. Next went to Sochiparra waterfalls and had a nice bath. Post lunch went to Kuurva Island, ending with it making our trip back to Bangalore. On the way celebrated Jitendra's Birthday party @ Mysire with nice Pizza's.
3/4/2007: Blood donation camp at JFWTC.
Donated blood (
5th time in my life
)in a blood donation camp organised by ELFUN (
http://www.elfun.org/
) a voluntary organization of GE.
Wanted to be a blood donor. Or searching for blood donors. Visit http://www.indianblooddonors.com/
14/04/2007-23/04/2007 : Trip Home:
HAPPY BIHU TO YOU ALL. Geared up for the long awaited visit to Home for Bihu. Its a year since I last went home, so the excitement was building up. I was already ready with my Bihu gifts for all back home. Stayed a day in Kolkata to meet my brother who came from Jamshedpur to meet me. Stayed with Ajay and met Kalyan and Sujeet Ch (all NERIST friends). Reached home on 15 welcomed by a good sunny day. Then it was good rest, good food, and all good time. Visited Mesagarh, the home for Mom's parents. This trip was after 10 years for me, to be welcomed with lots of surprise changes there. My friend Sandipan also came down to meet me at home. It was a wet return journey, with rain down pouring like it will wash away the world. I enjoyed all time spent.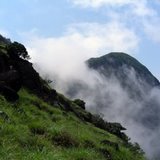 19/05/2007-20/05/2007 : Kumar Parvata Trek:
Toughest of the trekking trip executed till date. There are two approach routes, one from Kukke Subrahmanya, and the other from Somwarpet. Looking at our fitness level, we choose the easier route, Somwarpet :-). We were 4 guys (Me, Kshitij, Girish and Pankaj). It will be just impossible to describe the whole experience in this small paragraph. Let me try:
Three memorable points: (1)Morning sunrise, (2)Cooking and camping at night at the top, (3)Awesome scenery at the Subramanya route while coming down.
Three deterrents: (1)Biting flies (SUCKS), (2)Leeches (UUGH), (3)Humidity-carry lots-of water dude.
19/06/2007 : Office Off-site (ANGSANA):
Sanjay Correa, our Global Technology leader was in Bangalore for his scheduled visit. The whole of our team went to a off-site at ANGSANA resort. Its slightly outside the main city. We had some very cool team-building exercises and ended up with a hard fought cricket match. Time also to have some face time with Sanjay.
30/06/2007 : BIKE ACCIDENT:
One of my unlucky (Or should I say lucky) day in Bangalore. At night ~ 11:30 pm, I was coming back home from Deka's house in J.P.Nagar, post diner, on my bike. Road was not properly illuminated, didn't see the huge hump/speed-breaker. Hit it at a high speed, fell from the bike, skidded for quite a distance. Scratches and bruises at knee, legs, elbow and places in the back. LUCKILY, no serious injuries to chest, face, bone, joints and head (I was wearing helmet). Peoples gathered at accident spot. I was taken to a nearby nursing home @ J.P.Nagar where I received the first-aid. I then called my roommates, who picked me from the hospital back to my home. Lucky to just escape with bruises only.. Thank GOD.....
28/07/2007 : White Water Rafting:
Went for white water rafting in Kaveri River. It was organized by the Ozone group in the Kaveri-Fishing-Camp (KFC). We were 17 of them, most of them from GM. We few NERIST-ians as exceptions. The transport to KFC was via bike's (~100 kms), and with just one car. Weather was suited for driving, and we enjoyed the ride. Rafting started a bit late, but once in water, we forgot all the frustration due to the delay. It was all fun and adventure then. Most of the rapids were missing because of high water levels. We still enjoyed it a lot. On way back I punctured my bike tube, this caused a bit delay. Driving at dark was scary, and slow driving made me reach home at 9 pm. Damn tired now...
8/9/2007-9/9/2007 : Visit to Hyderabad:
Went to Hyderabad to meet my Cousin Bro(Nitu Da), who recently relocated from Delhi. His whole family has come down, and it was a good opportunity to meet the new member in the family, my nephew. It was all sweet family get-together. Went with my Bro for a small trek to a nearby lake. It was a great feeling, remembering some old memories. The day I was coming back, we went to Husain Sagar lake. Unfortunately caught up in heavy rain, and somehow managed to get an auto to the bus stand. Almost got drenched in the heavy rain. Took the evening bus to Bangalore.
15-16/9/2007 : Trip To Kerela:
Went to Kerela with Arvind to attend the marriage of Jayadeep, our ex-rommie. Left Bangalore on 14th night, under heavy rain. Calicut welcomed us with rain again. Went to Hotel SPAN that was booked for us. We have to go to the marriage hall, which is ~ 10 kms from Calicut city. We took an auto to reach the place. Marriage happened in the scheduled time 10-10:30 am. One thing I liked about the marriage is, its very concise, comfortable to the bride and groom. Not like our painful marriages at late night or early morning hours. Attended the reception at Jayadeeps house in the evening. The next day was spend in Calicut, visiting the beach. Planned for a Hindi movie (Chak-de-India), but hardly any theatres was showing it. Spent the second haf in hotel, due to rain, and watched India losing to Newzeland in the ICC T20 match. Took the night bus back to Bangalore.
29/09/2007-3/10/2007 : Trip To GOA:
Had a official vacation (2nd Oct, Bole tou Bapu ka B.day) after a long time, and trip to Goa cooked up. Coordinated by my friends in GM, we were a team of 9 guy's (Girish, Vinod, Arun, Chandan, Soubhik, Kshitij, Rohit, Pankaj and Me). As the plan was made in a very short notice, direct tickets weren't available, and we had to break journey via Hubli. Left Bangalore on 28th night and reached on 29th noon. 3 rooms were already booked in "Riverside Guest House", beside Baga river. Guy's were tired with the travel, most of them rested and few of us directly ventured to the Baga beach. The crowd was fantastic, all having fun and enjoying the beach and water sports. We booked a Jeep the next day for our rest of the stay in Goa. Spend the next couple of days roaming around Goa, gulping sea-food, Boozing, Jogging around the beach, Playing throw-ball in the sea, Making tattoos. The best part of the trip was chilling around the beach and sea-food gulping for me. The added crowd and beautiful women around added the spice to the trip. Overall it was just all fun for the team.
8/10/2007 : My Birthday:
It was a day in office. Started receiving B.Day wishes with phone calls and messages from family and friends. In office, a small function was arranged for 3 of us who shared our birthday in close proximity. After office went out for dinner with roommates (currently 5 were staying - Me, Sandesh, Arvind, Amit and Thilak). So the day ended well with some good food at "IndyJoe's" restaurant followed by ice-cream at "Corner House".
27/10/2007-28/10/2007 : Trekking @ Agumbe (Narasimha Parvata):
Planned for a trekking expedition at Narasimha parvata in Agumbe (Karnataka, India). We were 5 of them (Me, Kshitij, Girish, Chandan and Uma). Reached Agumbe on Saturday morning (by bus). First thing we did was to get police permission for the trekking (The area is infamous for Naxalites. So police permission has to be taken). We had one guide with us to show the way through the jungle. We quickly figured out why the guide was important. There are virtually no way through the dense jungle. We would have been lost without him. The jungle was wet with overnight rain, and millions of leeches started attacking us. Though we tried to have our protection, all of us ended up with multiple leech bites and bloody socks. After 8 kms of walk, we reached top of Barkana falls. It was almost noon and we were tired. Rested there and took a nice bath. One of our team mate was already tired, so we didn't wanted to risk it going to the peak. Decided to go back to Kigga, and some of us come back to the peak the next morning. It was ~ 6kms of walk back again. We almost reached the village and it started raining. Though of camping at the first village we got, but the villagers didn't allowed us to camp because of the risk involved (Naxalites). It went dark and heavy rains; so we walked down couple of more kms to get an auto. Kigga is a small place with no accommodation available, so we went down to Sringeri. We booked a room in place run by Sringeri Math. Once in the room, we were dead tired (with ~ 15 kms of walk in jungle). Took our MTR food cold (no time/resource to heat). The next day was spent roaming around Sringeri Temple. Took the bus back to Bangalore at night.

30/11/2007-4/12/2007 : Company Off site to Goa:
Second trip to Goa in a short stint. Went to Goa on a family off site. Left from Bangalore on Friday evening in train. Reached Goa sat noon and luckily train was on time. Went for a boat cruise that evening. Sunday morning was beach time will all the water sports (dolphin view, para sailing, speed-boat ride, banana ride etc.). Evening was spent in sight-seeing goa. Monday hired a bike and went to Chapora fort (or DCH fort). Had to catch the post-noon train back to Goa. Though it was the second trip to Goa in a month. Both of them was real fun, guess you never get bored of that place..

8/12/2007 : India-Pakistan 3rd Test match:
Went to see the 1st day of the 3rd test match between India and Pakistan at Chinnaswamy stadium, Bangalore. Reached the stadium at 8:45 am in the morning to see the crowd already standing in the long line. Match just started by the time we entered the stadium. India started horribly loosing quick wickets and reeling at 60/4 until lunch. Then came Yuvraj Singh (got a chance as Sachin was rested). Played the innings of his life. His blistering knocks was real soothing to our eyes. Boundaries started coming at regular intervals. Just after tea he completed his century with a four. It was full day at stadium and we moved out. By the time I reached home, Yuvi was still playing. He finally got out at a score of 169 with couple of overs remaining for the day. The match was worth our money.
16/12/2007 : Bangalore Marathon, 2007:
Participated in Bangalore Marathon, 2007(
http://www.bangaloreinternationalmarathon.in/
). I registered for the half marathon category (21 kms). I have never did such larger distances (
I have trained for 10 kms though
). It started a bit late at 6:30 am from Kanteerva stadium. My objective was to match my previous best (10 kms), and I did that with a non-stop half distance run. We have to come back the same way. I was dead tired, but still wanted to continue. The return journey was a mix of run and stops (
to tell the truth mostly walking
), but I did what even I didn't expected from myself. Completed the 21 kms of grueling Marathon, not the last and ahead of most peoples :0). Good to see so many avid runners in Bangalore.
I have written a small blog to capture the moments. See my blog space.
21/12/2007-6/1/2008 : Visit Home and Happy New Year:
Going home after my last trip this April, during Bihu. Plan to stay over for the New Year, first time since my Winter Vacations during the college days. So definitely will have a good time. Wish All of You an Advanced Happy & Prosperous New Year. Have a good time.