I was born in the Autumn and die when time comes,
The second in the family bought all smiles.
My now is so fast as it slips with the time,
I cherish my past as it pass by my mind.....
Thanks you wanted to know about me between those Billions of peoples. I was born on a chilly winter night of 8th October, 1979. It was in a small village, Charing, in the green state of Assam (North Eastern part of India). I was named JOON (that's the moon in my language).
Childhood: Spent my initial couple of years playing in the sand/dust of village. I can hardly remember them now. Then my father had to move to Jorhat due to job constraints. We were there for 2 months when my Dad was transferred to Dibrugarh. So most part of my childhood was spent in Moranhat.
Education: I did my schooling from St. Josephs School, Moranhat. It was 12 years of all sweet memories (1995 matriculate). I went for my bachelors education in Mechanical Engineering to NERIST (2001 pass-out). It provides six years of engineering education with a B.Tech degree. I continued my masters education from IIT Kanpur in Mechanical Engineering with specialization in "Fluid Mechanics & Thermal Science" (2003 pass-out).
Professional: I was selected as an Mechanical Engineer for the Edison Engineering Development Programme at General Electric Global R&D Centre at Bangalore. I have been working there since April, 2003.

Know more about my place :
I am from the green state of Assam. Its on the north-eastern part of our country India. Its main river is Brahmaputra. Sibsagar is an place of historical importance as it was the main centre during the rein of the
AHOM
kings. Its also a place of tourist attraction. Assam is also famous for its one horned rhino found in the Kaziranga National Park. Tea gardens are in abundance. And guess what more above all, there is oil below the ground. Infact the first oil pool was discovered in Digboi,Assam. My town Moranhat is a small place. Its good to live in without the pollution and sounds of city. U really don't need a vehicle to roam around it. A cycle is enough. U can reach here by bus from Guawhati. The nearest airport and railway station is Dibrugarh, 40 Km from Moran. So if u guys sometimes come so near to my place, do visit me.
Know about my better half :
Met Prantika on a Sunday evening (14th of September, 2008). It has been a journey since then. We have learned to know each other better, and understand. Liking transformed to love and we decided to tie the knot on 6th of September 2009. That Sunday is a special moment for both of us.
Yash: My lovely boy, my darling!
Yash was born 3.785 kg on 23rd of April 2012 @ 8:21 am. One of the happiest moment of my life. He has taught me new things every day he has been in my life...!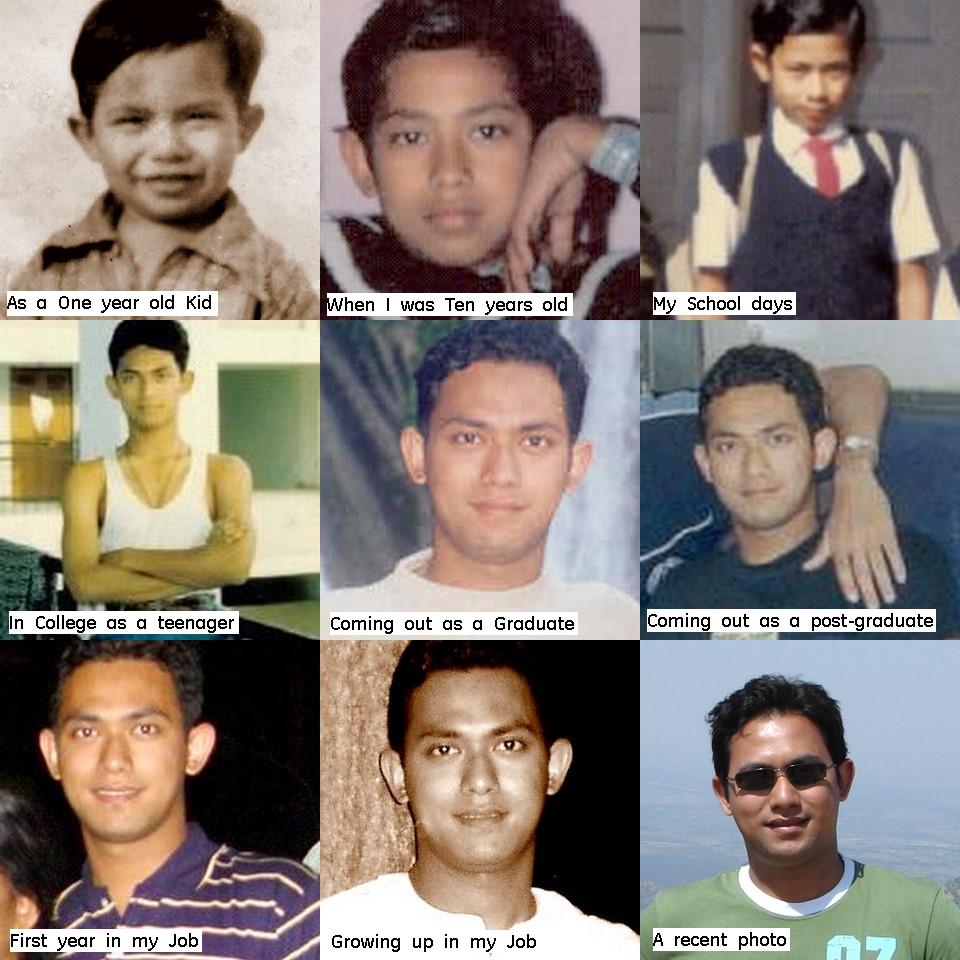 CLICK HERE to know what's been happening lately in my life..
Important links for my place :
For more Links of Assam and it's Tourist Destinations go to:
Favorites
Here's my favourite quote:
" U are not defeated until u are fighting"
Here are my favourite singers :
Here are my favourite dress :
Jeans and casuals

My favourite sports :
At a single breath ---- FOOTBALL. Its just great. My favourite team being Brazil. U must have seen the samba magic in this years (2002) world cup.
My sports ICON :
My Hobbies :

I like pencil sketching. I learned painting when i was a kid. But I had to go to classes during sundays which is the only day I get to watch TV. I started avoiding the classes and I missed my greatest opportunity to play with colours. I'm not that good at sketching, but i enjoy it a lot. I love to hear music when I am alone in my room. I listen a lot of music. Enjoy riding my 2-wheeler (small 150 cc one). Upgraded myself to a Hyundai Getz CRDi hatchback small car which I enjoy driving. Enjoy adventure a lot, and go out trekking.