Some must knows about Assam
Assam is identified no better than by its Bihu songs and dances, the Kaziranga Wild Life Sanctuary where the rare one-horned rhinoceros roams at will, silks such as paat and muga which rank amongst the finest in the world, the States tea which finds its way to millions of homes all over the globe, and the Shrine of Kamakhya which draws thousands of devotees every year.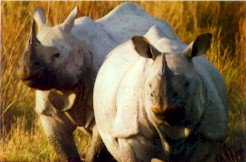 More information on Assam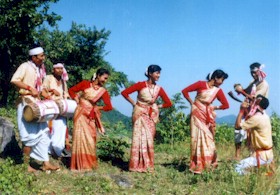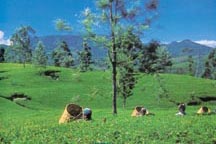 What is in the name
In ancient times Assam constituted a part of the land known successively as Pragjyotisha or Pragjyotishpura, and Kamarupa. Asom (Axom) or its anglisized version Assam is a comparatively modern name. Opinions on the root of the name vary with one view ascribing its origin to the Bodo word Ha-Cham which means "low or level country" and a second view ascribing it to the word Asama, meaning "unequalled" or "peerless", and used to denote the Ahoms, a Shan tribe which ruled the land for six centuries from the 13th Century A.D.