The trip to Mysore was not an smooth one. We had to catch our train from Jhanshi. So we left in the afternoon after our lunch. We planned to travel by the private bus service. But due the fog the train was running late and there was severe rush in the busses and we missed the booking though we reached on time. We changed our plan and went for the Govt. busses. The condition of the bus was severe and we really had a very tough time. After we reached Jhanshi we went Atul's uncles house. Had a good rest. The train was running late and we planned to stay back at their house at night due to severe cold. The enquiry at the station said that the train was 3:45 hrs late and we reached at 6:30 am in the morning. But to our GREATEST SHOCK the train was already gone 15 minutes back. It was a very big blow to us. But we quickly cancelled our tickets and took tickets for the next day. We luckily got our berths confirmed from the MCO. A day was in our hand and it can't be left as a waste. So we went out to see the Jhanshi fort. It was a nice place to visit. We got freshed. The next night we didn't took any risk and stayed at the station at night. It was one of my most horrible night of my life, we sitting at the station at the severe cold. The train was late again but we didn't miss it this time. We can't afford to do that again. The train was a nice one. We purchased a pack of playing card and passed our times with that. At last we reached Bangalore. There was a local train to Mysore 15 minutes from then. I ran to take the ticket. It was a long line but I managed to get ticket at the last minute. Reached Mysore and it was already dark. We booked a auto-rickshaw and reached Mysore University campus. Dinner was on at that time. We got ourselves registered and took our dinner. A taxi dropped us to our guest house. We had a good sleep after that hectic journey. Then started our much more hectic schedule at the Lectures. A bus picked us at 8 am and lectures continued throughout the day and we were dropped back to our guest house at 8:30 pm on night. It appeared to me just like an jail. On the third day it was too much and we went out to visit the Mysore palace. WOW.. was what I can say about it. It was really really beautiful. Then we went for shopping. Bannerjee Da took a pure Mysore silk saree for his wife. It was beautiful. The next day we made our plans to visit the Brindavan garden. It was a long trip by the local bus. We reached there in the daytime only. My camera only worked fine when there is sufficient light due to its weak flash. So we took some quick photos. The grass was green and smooth and we couldn't stop our desire to take a small rest. As it became dark, we moved towards the musical fountain. It was an beautiful experience and we wanted to stay more. But we also had to catch the bus. So we didn't wait for the show to end. The next day also passed with lectures. And then I was set free. I had to go to Bangalore to attend the GE function.

Delegates at the International Conference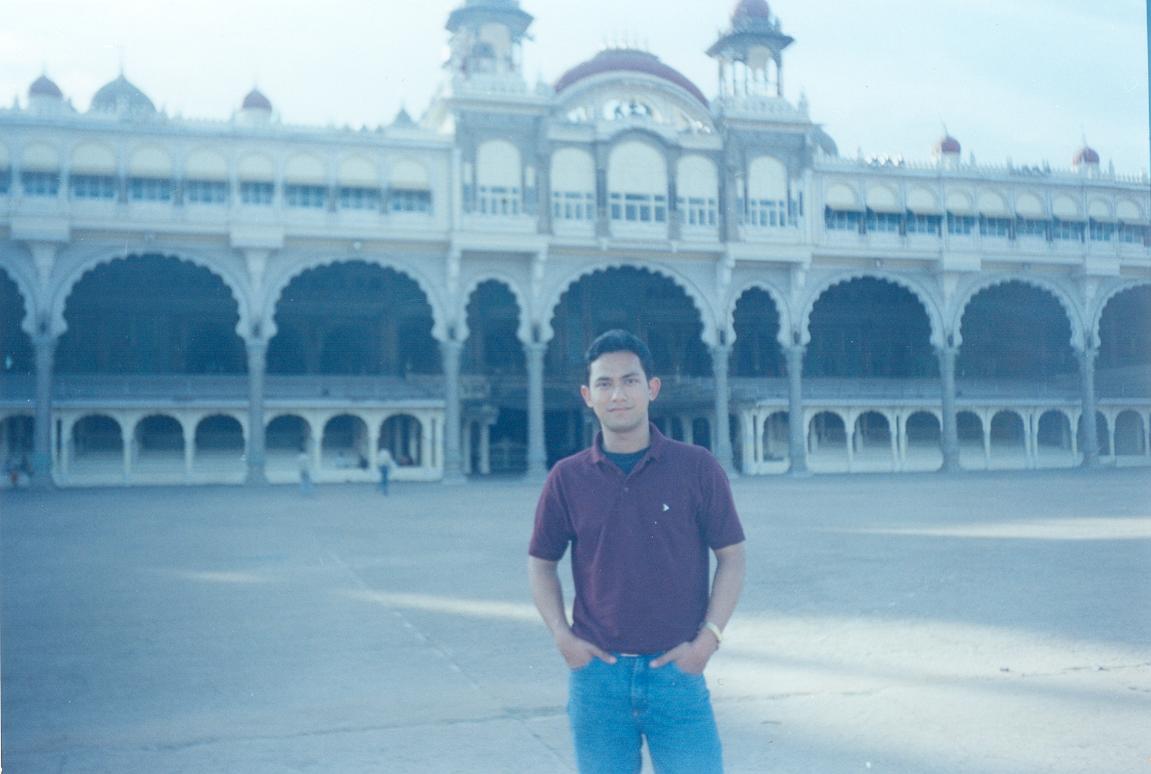 Me , Atul and Bannerjee Da. Taking out time from the lectures in the conference for a snap.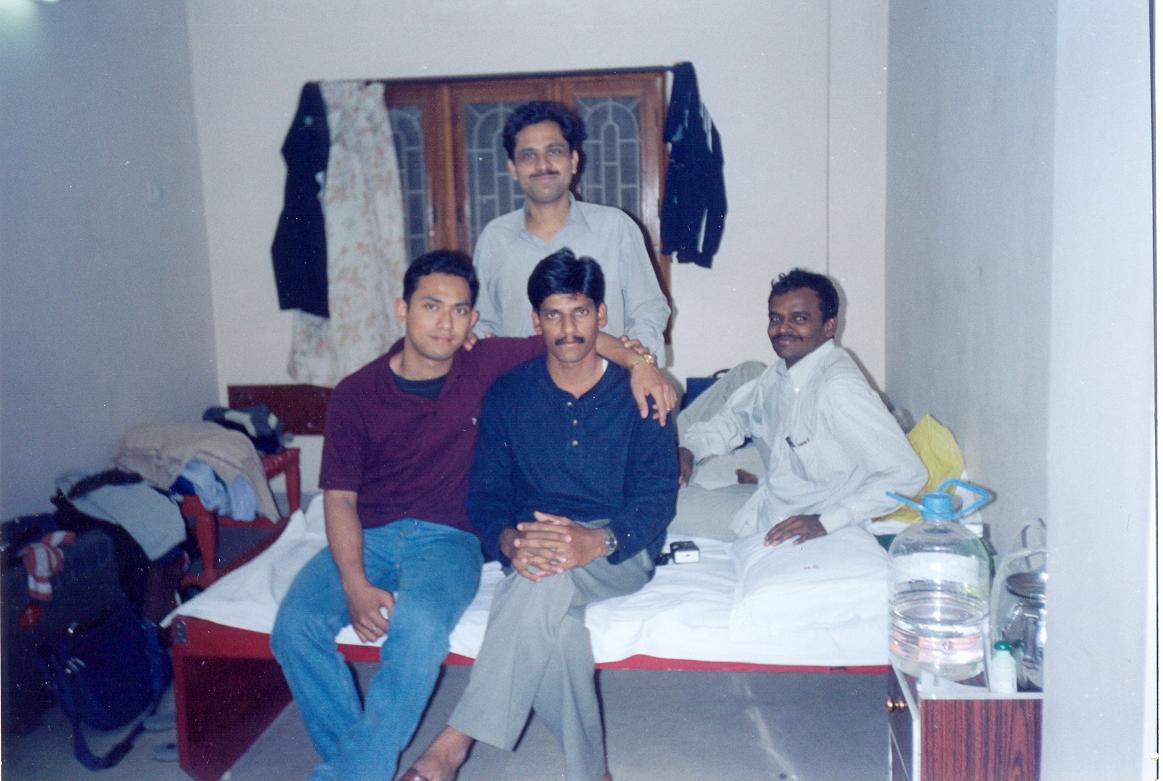 Me and Bannerjee da with colleagues of the conference at the guest house.


All the GE Scholars at the function. Meenakshi at first row far right, Aparajeeta foirst row far laft, Anjali third from the right front row. In the middle is Mr. Gullerimo, MD JFWTC.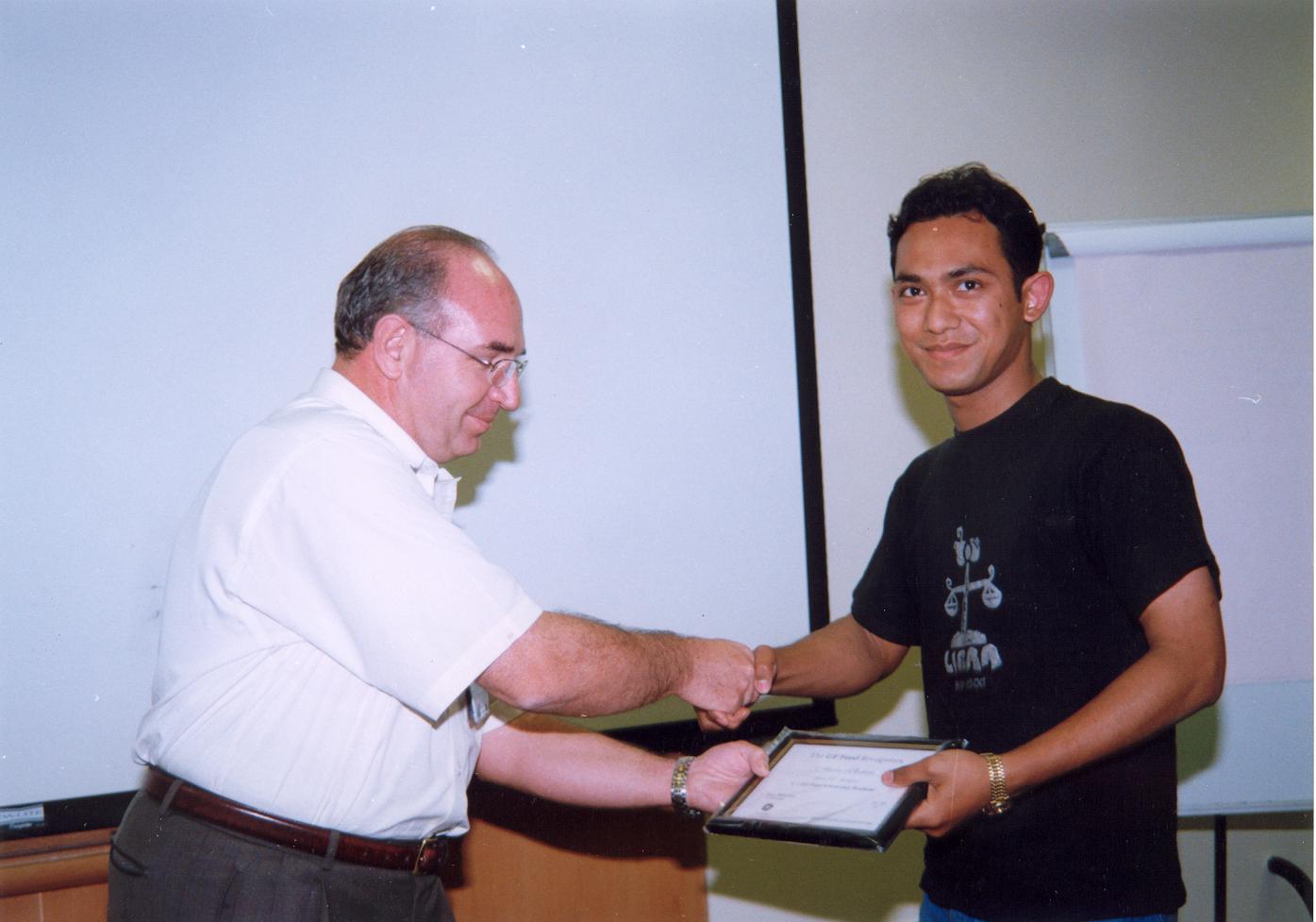 Me receiving the GE certificate from Mr. Gullerimo.



I reached Bangalore in the evening by bus. It was 3-1/2 hrs journey. I had the address od old madiwala with me. So I took an auto to that place. I didn't had an idea that the place would be such far away from the station. It was dark and I couldn't find out the place of accomodation provided by GE. I returned back to the station. My experience to my previous visit to Bangalore worked. I remembered an hotel which was cheap and good. So I went to Sudha Lodge which was my place of stay on my first visit to Bangalore and now also the second. The night was boring to be alone. The next day I caght the bus to hoodi village (didn't wanted to waste my money again on auto). From there an auto took me to JFWTC. At the visitors gate I was welcomed as soon as I informed that I was an GE scholar. I went to the reception and after some time other scholars arrived. I also met other students from IITK. The day went fine with lab visits and presentations. We are also distributed our certificates. Our function was coordinated by Meenakshi and was assisted by Aparajeeta and Anjali. Aparajeeta turned out to be from Assam and she also knew one of my school senior. After that day I went with my luggages to the GE's place of accomodation. Lunch was taken outside. The next day was less hectic and we had some lab visits and a group innovation game. There was also an lecture on leadership qualities. I requested on one more day of accomodation s I had an interview the next day. I was given. Lucky Huh. That night was an nervous night. I could hardly prepare for the interview and I instead watched two movies at a stretch (I can remember the names, The Rock and Face Off). The next day was my interview day. I started with my presentation. It was satisfying. Next followed three rounds of technical interview and one round of HR. The interview seemed fine and I will now have to wait for the result. After I was over I went to the station. They called an cab for me. There was still time for my train. So I went out to see the market. It was hot, just the opposite of that in Kanpur. The return journey was fine. My co-passenger was from Maurisus. I was really surprised by his knowledge of India. Anyway the train was on time and I reached Kanpur without facing any problem (not the type we had in our journey to Mysore).



One week later I got the result of my Interview. I was selected for the EEDP programme. As it was an better option for me then L&T, I decided to join GE instead of L&T.