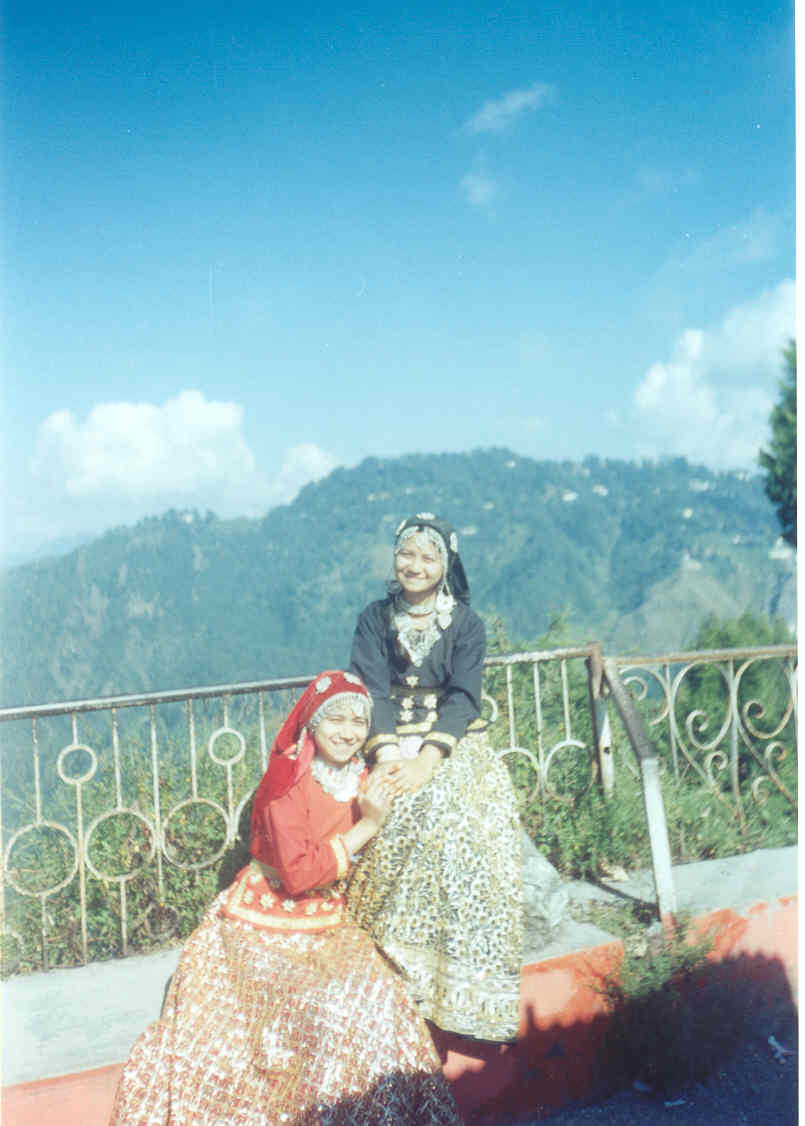 On 16 Oct. we wake up early. The reascon was we were to go to Mussoorie, the queen of hill stations. Mussoorie is located in the Garhwal hills. The first place we visited was an Shiva temple (it seemed that people mostly worshipped Shiva). It was on our way to Mussoorie. My Mom and sisters attended the aarti. We then reached the Mussoorie lake. It is located few kilometres on the highway to Dehradun. There were boating facilities to be availed.
The next and the most attractive destination was the Kempty Falls. It is the biggest attraction of the place. With water cascading down from an altitude of 4,500 feet and splitting further into five cascades, Kempty falls offers a panoramic view. We had to walk through the stone steps downwards to reach there. Mom and dad had problems climbing it and they didn't went till the bottom. When we reached the bottom the sound was clear. Water sprinkles just like the mist was spreaded everywhere. It was an eye soothing view. We took photographs. Peoples were also taking bath. But I didn't got the gut's to do it with my problem struggling with the cold. We started exploring the nearby places. The water was chilling when i touched it with my hands. It was a long time we spent there. Our parents were waiting for us on the top and we had to move. There were also many small shopping places on the way that goes till the top. We took our lunch at an resturant on the top. Meanwhile our driver also got his meal.
Our next stoppage was Mussoorie. The weather was clear. The sun was shining and didn't had any problem with the cold. Mussoorie is to be roamed at foot as vehicles are not allowed. We decided to take the ropeway to go to the top. There my sisters took their photos in a traditional Rajasthani dress.I had a competition of shooting with my brother. Mussoorie is a place of shopping and all we wanted is this now. We visited from shops to shops in the mall. All had their demands to be filled. At last evening came and Mussoorie showed it's real face. The weather became chilly with cold winds blowing. We took out our warm clothes. It was getting darker and we were very tired walking all the shops. We returned to our taxi and started our return journey to Dehradun.